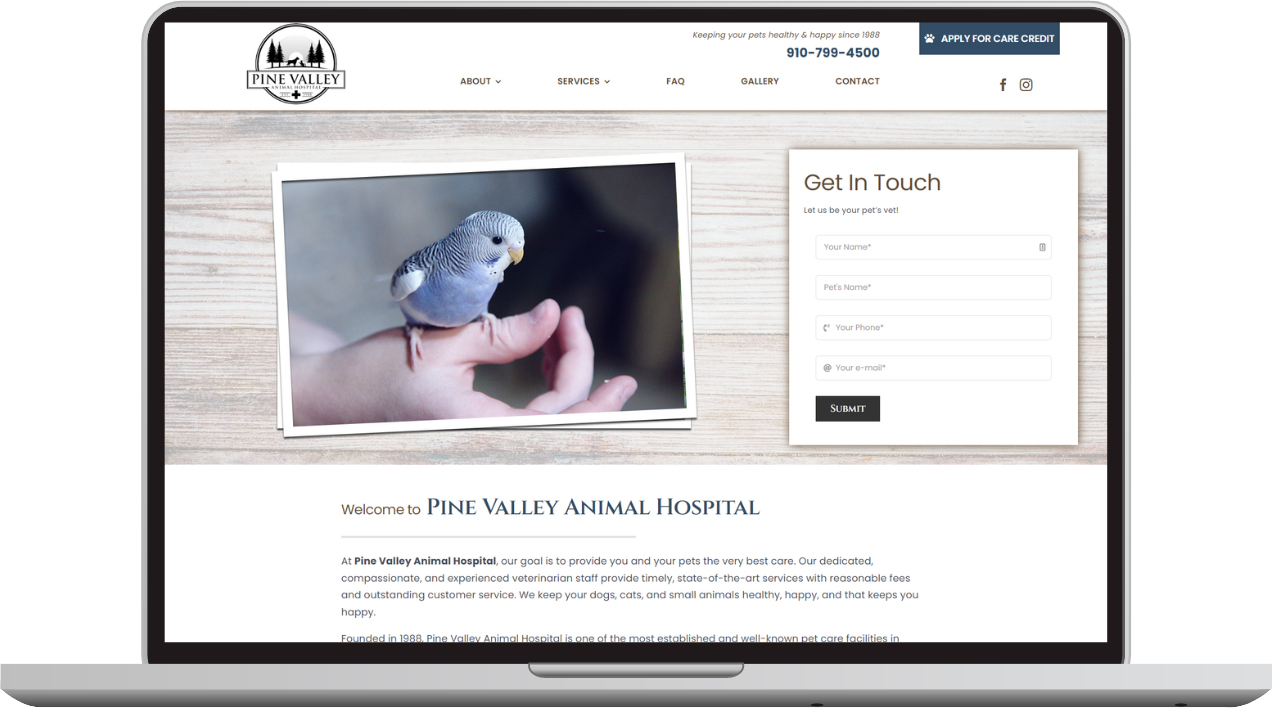 Serving Wilmington, NC, and surrounding areas, Pine Valley Animal Hospital has been committed to providing pets and pet owners with superior veterinary care for over 30 years. As a family-owned practice, they have continued to provide the best care in a top-notch facility. With highly trained veterinarians, technicians, and staff, Pine Valley Animal Hospital is one of the most established and well-known pet care facilities in Wilmington, NC.
Client:

Pine Valley Animal Hospital
Objective
When our long-time client retired from his veterinarian practice, he knew his labor of love was in good hands. The Pine Valley Animal Hospital was a well-know and well-respected pet care facility in Wilmington, NC. When the new owners took over, they knew they had big shoes to fill. They were committed to providing the same quality care and outstanding customer service while putting their best foot forward. They decided it was time for a fresh look and reached out to us for a website redesign that would showcase the rebrand. The new owners wanted the website to be an aesthetic match to the changes they were making to the hospital's appearance. They suggested a color theme favoring earth tones, greys, black and dark blue. They liked natural wood accents, raw wood, and boulders. The client was excited to incorporate brand-friendly elements into the redesign.
Fonts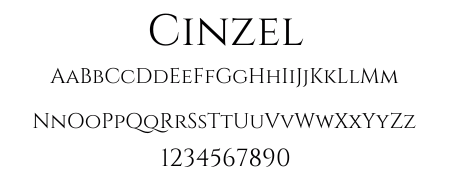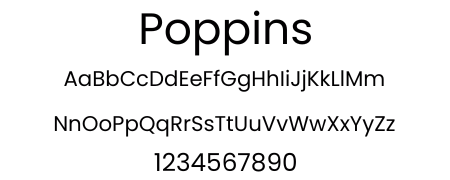 Solution
Working closely with the client, we updated the architecture of the site with a modern feel and made the navigation user-friendly. Our team provided original copy and content, including a FAQ page, detailed service pages, and resources for the new patient. We included high-quality images that matched the rebrand style and chose a pleasant and inviting layout. We created custom graphics to add interesting visual elements and selected attractive, easy-to-read fonts that complemented the overall theme. The hospital's social media was integrated onto the site to increase the site's visibility and increase awareness of the rebrand.