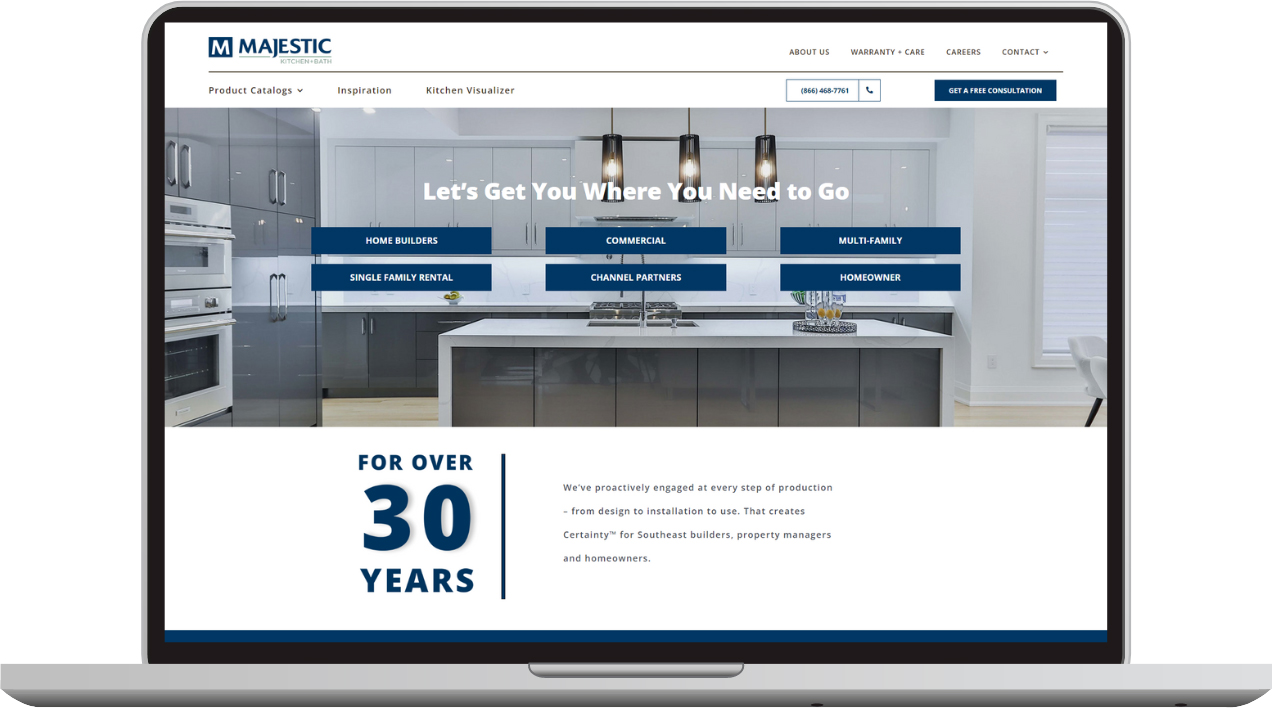 Founded in 1990, Majestic Kitchen + Bath  is one of the largest manufacturers and installers of natural and engineered surfaces for the kitchen and bath in the Southeastern United States. Headquartered in Youngsville, NC, Majestic is accredited by the Natural Stone Institute and Artisan Group membership; the industry's marks for delivery quality and value. From consultation and design to manufacturing and installation, Majestic is the premier fabricator of hard surfaces, glass, and accessories for America's kitchens and baths.
Client:

Majestic Kitchen + Bath
Objective
As the Southeast's most accredited source for natural and engineered stone surfaces, Majestic Kitchen + Bath provides its customers the best in countertop solutions and personal customer service. Unlike the big box stores, Majestic provides a purchase experience that feels very much tailored to the individual needs of each of its customers. This personalized approach sets the client apart from the competition and continues to drive sales in their brick-and-mortar businesses.
The client felt their website did not effectively convey the brand identity as a leader in the industry and did not act as a complete resource for their online audience.
The site was outdated, and visitors had a less than optimal user-experience that did not effectively showcase Majestic's products and services.
The client wanted a complete redesign of their existing page, with a modern look and a user-friendly layout. They requested a custom design site with plenty of content, including two product catalogs with multiple images. Since the website was to serve as an online resource, it needed to be mobile friendly so that visitors would be able to access image galleries and interactive inspiration features quickly and with ease.
Fonts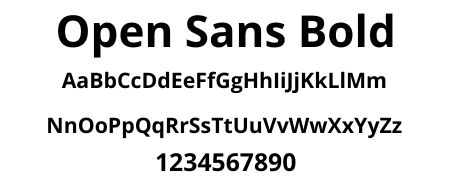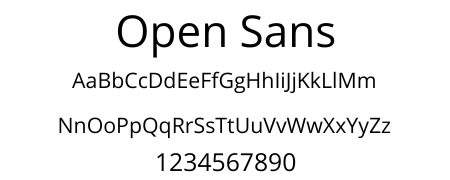 Solution
Our approach began by re-structuring and designing the site to optimize the user experience. With so many products and vast product catalogs, we felt it was important to create a design that would allow the visitor to find exactly what they were looking for in the easiest way possible.
We organized the content into easy to navigate pages, taking special care to create paths that take the user seamlessly from one point to the next. In addition to keeping the navigation consistent, the overall look and feel of the site was kept similar.
To enhance the feel of a personalized shopping experience, we utilized a clean, modern design with custom graphics and numerous call to action buttons guiding visitors as they explore the site. To ensure the site was responsive, we invested in a highly flexible structure, allowing the dimensions to fit a mobile device or tablet.
We focused on the redesign to showcase product selection, including the design and placement of product QR codes. The product QR codes allow for a user-interactive experience that further improve the sites overall performance.
Elevate Your Digital Marketing with GM Web Services
Choose GM Web Services as your partner in unlocking the full potential of your business's digital marketing. With a 25 year proven track record, we have crafted and launched thousands of websites using a transparent, interactive, and client-centric approach. Our commitment to you begins with open lines of communication and culminates in exceeding your expectations.
Backed by a dynamic team of content creators, graphic designers, social media managers, and skilled developers, we are dedicated to delivering digital solutions tailored precisely to your business needs. Our comprehensive range of services covers every aspect of digital transformation. From creating stunning websites and seamless hosting to curating compelling content optimized for search engines.
Allow us to handle your companies digital needs whether website design and development, WordPress management, e-commerce site design, or website hosting. GM Web Services can partner with your business to navigate the intricacies of social media management, Google business optimization, as well as handle your copywriting and blog post needs. Trust our creative process for graphic and logo design to keep your company on brand.
We ensure your online presence shines brightly. Seamlessly integrating automation across platforms, we empower your business to thrive in the digital age.
At GM Web Services, we are primed to transform the web into a powerful tool that drives your business success.