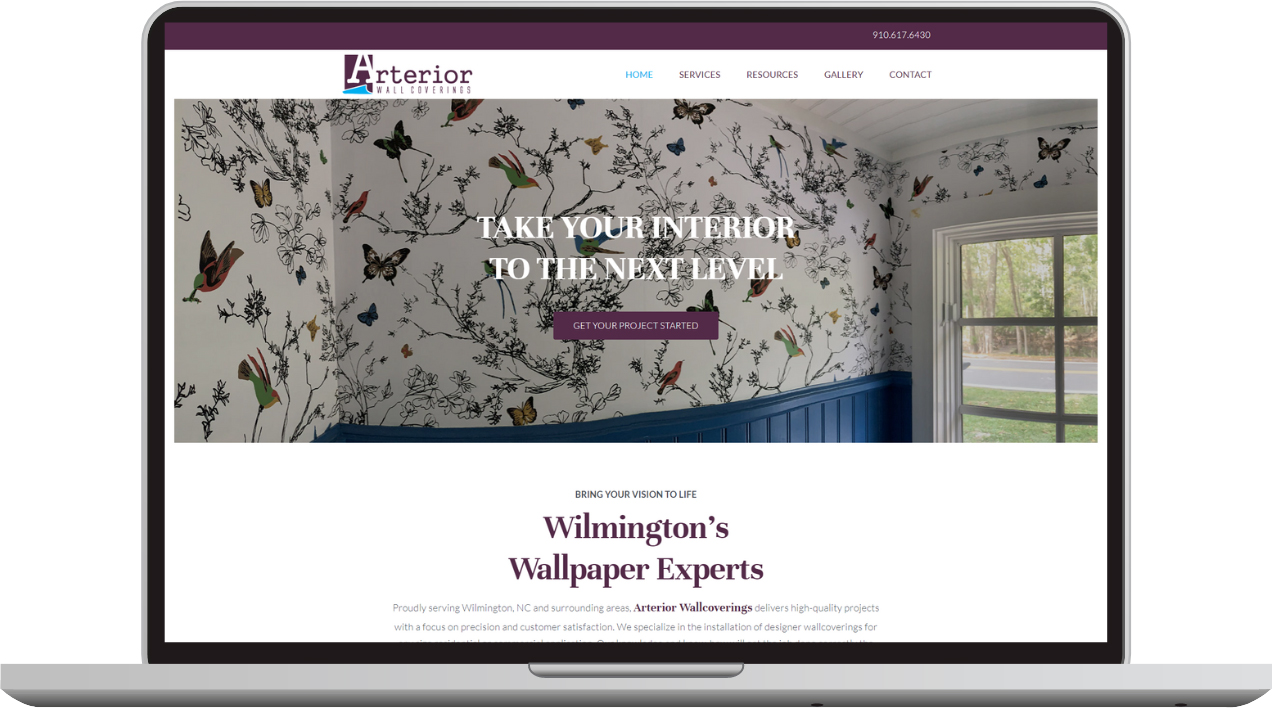 Serving Wilmington, NC and surrounding areas, Arterior Wall Coverings is a locally-owned and operated wallpaper installation company, delivering high-quality projects with a focus on precision and customer satisfaction. They are one of the area's leading experts in wallpaper, with a specialty in the installation of designer wallcoverings for residential and commercial application.
Client:

Arterior Wall Coverings
Objective
As a growing company, Arterior Wall Coverings knew visibility was the key to sustainable growth. They decided it was time to build a website that would showcase their work and establish their brand's identity in a digital market. The client wanted a simple website that would spread awareness and generate leads. The goal was to create a user-friendly website that would effectively convey the importance of customer satisfaction.
Fonts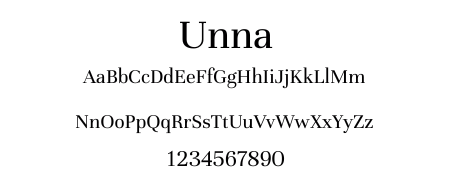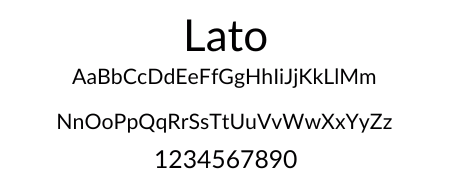 Solution
We developed a simple, contemporary layout, that allows users to navigate the website with convenience. Custom headers enhance ease of navigation through the "About Us" and "Services" portion of the page. There is a straightforward contact page that will generate leads for the client. The simplicity of the site creates a seamless experience that allows the user to naturally flow through the content, getting the information they need. The content was created to lead prospective clients through the entire process. Our research allowed us to create carefully thought-out copy that effectively communicates and convinces site visitors to act and speaks to the brand message. We used a clean, stylish design, incorporating the client's logo colors throughout the site. A scrolling gallery adds movement to the page while showcasing the companies' completed projects. The addition of high-quality images are a selling point and keep the audience engaged with the content.
Elevate Your Digital Marketing with GM Web Services
Choose GM Web Services as your partner in unlocking the full potential of your business's digital marketing. With a 25 year proven track record, we have crafted and launched thousands of websites using a transparent, interactive, and client-centric approach. Our commitment to you begins with open lines of communication and culminates in exceeding your expectations.
Backed by a dynamic team of content creators, graphic designers, social media managers, and skilled developers, we are dedicated to delivering digital solutions tailored precisely to your business needs. Our comprehensive range of services covers every aspect of digital transformation. From creating stunning websites and seamless hosting to curating compelling content optimized for search engines.
Allow us to handle your companies digital needs whether website design and development, WordPress management, e-commerce site design, or website hosting. GM Web Services can partner with your business to navigate the intricacies of social media management, Google business optimization, as well as handle your copywriting and blog post needs. Trust our creative process for graphic and logo design to keep your company on brand.
We ensure your online presence shines brightly. Seamlessly integrating automation across platforms, we empower your business to thrive in the digital age.
At GM Web Services, we are primed to transform the web into a powerful tool that drives your business success.