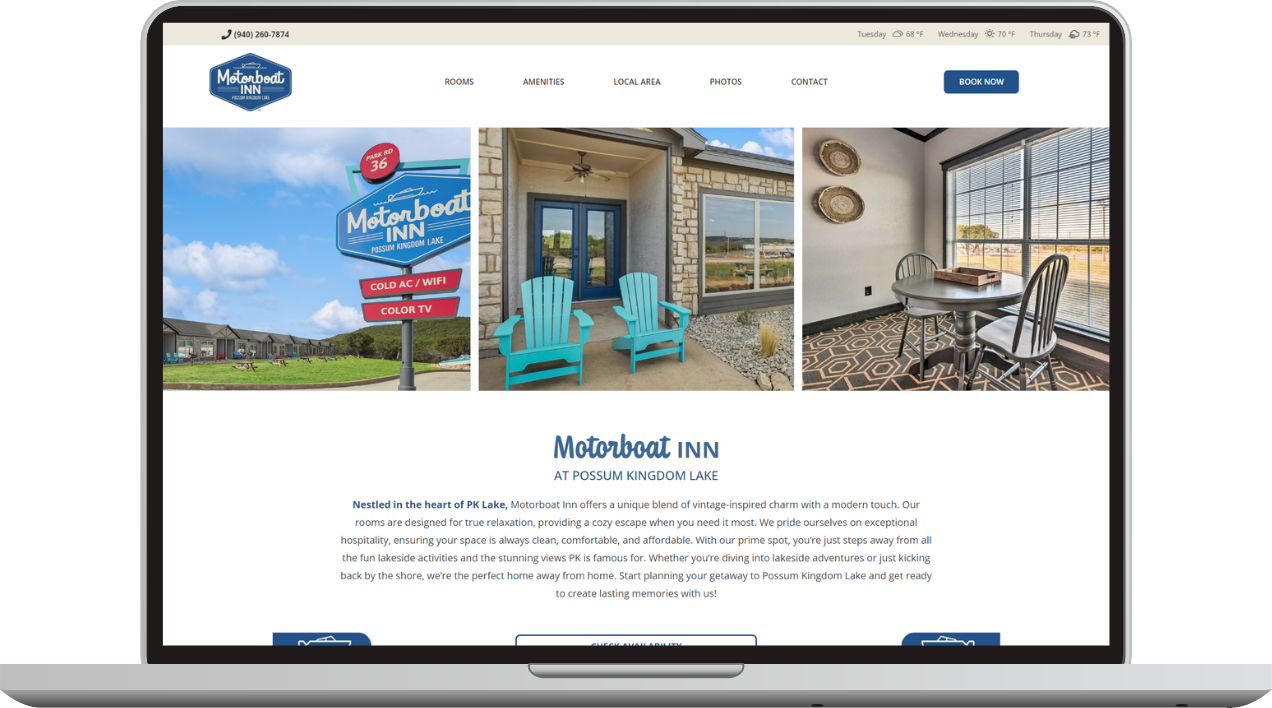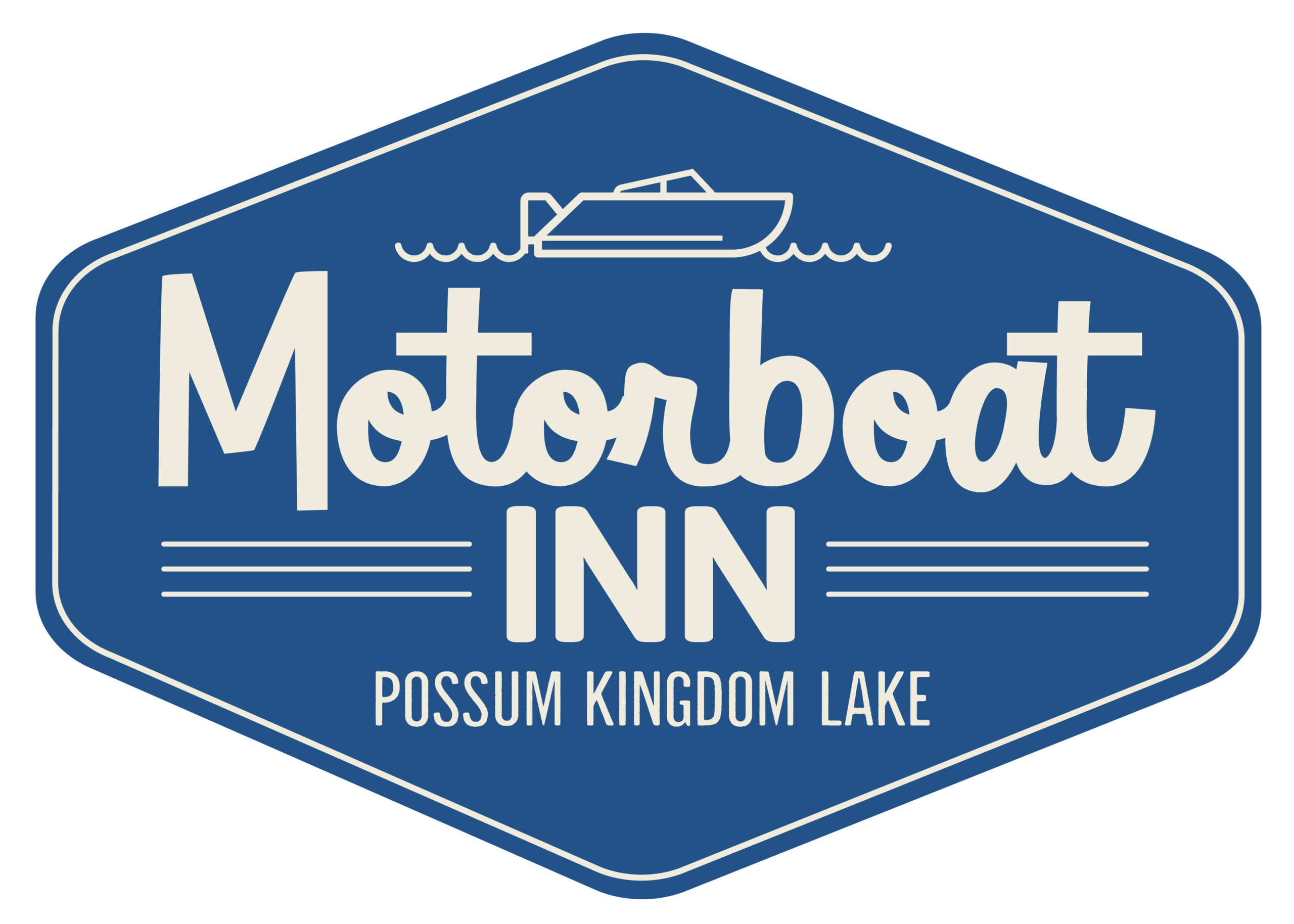 Nestled in the scenic landscape of Possum Kingdom Lake, Texas, the Motorboat Inn offers a comfortable retreat for travelers seeking a peaceful lakeside experience. As a family-owned establishment, the inn provides a welcoming environment for guests to relax and explore the tranquil beauty of the area in the comfort of 16 newly renovated large suites. With its inviting atmosphere and picturesque surroundings, the Motorboat Inn offers a serene escape, inviting visitors to enjoy the natural charm of the area.
Objective
As the new owner of the Motorboat Inn, our client's vision was to enhance the guest experience by redesigning the website and implementing an integrated, user-friendly booking system.
The primary goal was to revamp the site's appearance with a fresh look while maintaining the vintage charm that defines the inn's style. In addition to preserving the inn's unique aesthetic, the objectives included creating a dedicated local area page offering guests information on nearby attractions, activities, and directions. The site required a more detailed amenities page to provide comprehensive insights into the accommodations available. To ensure ease of booking, the objective was to integrate two different booking systems, allowing guests varied options for reservations.
Another key goal was the smooth migration of data and content from the old site to the new, ensuring a seamless transition.
Finally, GM Web Services was tasked with hosting the new site, ensuring its accessibility and reliability for guests seeking to book rooms without an on-site office. The overarching aim was to create a dynamic, user-friendly website that encapsulated the essence of the Motorboat Inn, enabling easy booking and providing valuable information for an exceptional guest experience.
Solution
To revitalize the Motorboat Inn's website, our focus was on preserving its vintage charm while providing a more modern and user-friendly experience. We achieved a cleaner and more spacious aesthetic by introducing more white space and employing dynamic yet easy-to-read fonts. Repetitive graphic elements were used to create uniformity throughout the website pages. The site was designed to be highly navigable, with numerous strategically placed calls to action for a seamless booking experience.
We established a local area directory that guided visitors to individual landing pages for each business or recreation point near the inn. These pages offered comprehensive insights into nearby attractions, complete with Google maps, description of services, and business hours, allowing guests to plan their stay more efficiently.
The integration of two different booking systems provided guests with varied options for making reservations, ensuring a streamlined and efficient process.
Our team executed a successful migration of the site, completing the transition before the scheduled date. This ensured a smooth launch of the redesigned website, meeting the client's timeframe and delivering a modern yet vintage-styled online platform for the Motorboat Inn.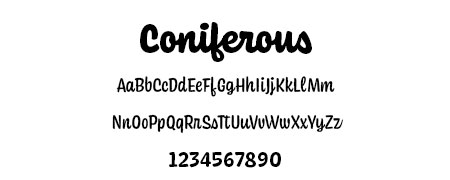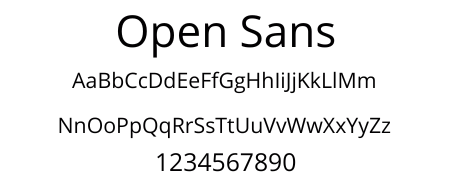 Elevate Your Digital Marketing with GM Web Services
Choose GM Web Services as your partner in unlocking the full potential of your business's digital marketing. With a 25 year proven track record, we have crafted and launched thousands of websites using a transparent, interactive, and client-centric approach. Our commitment to you begins with open lines of communication and culminates in exceeding your expectations.
Backed by a dynamic team of content creators, graphic designers, social media managers, and skilled developers, we are dedicated to delivering digital solutions tailored precisely to your business needs. Our comprehensive range of services covers every aspect of digital transformation. From creating stunning websites and seamless hosting to curating compelling content optimized for search engines.
Allow us to handle your companies digital needs whether website design and development, WordPress management, e-commerce site design, or website hosting. GM Web Services can partner with your business to navigate the intricacies of social media management, Google business optimization, as well as handle your copywriting and blog post needs. Trust our creative process for graphic and logo design to keep your company on brand.
We ensure your online presence shines brightly. Seamlessly integrating automation across platforms, we empower your business to thrive in the digital age.
At GM Web Services, we are primed to transform the web into a powerful tool that drives your business success.