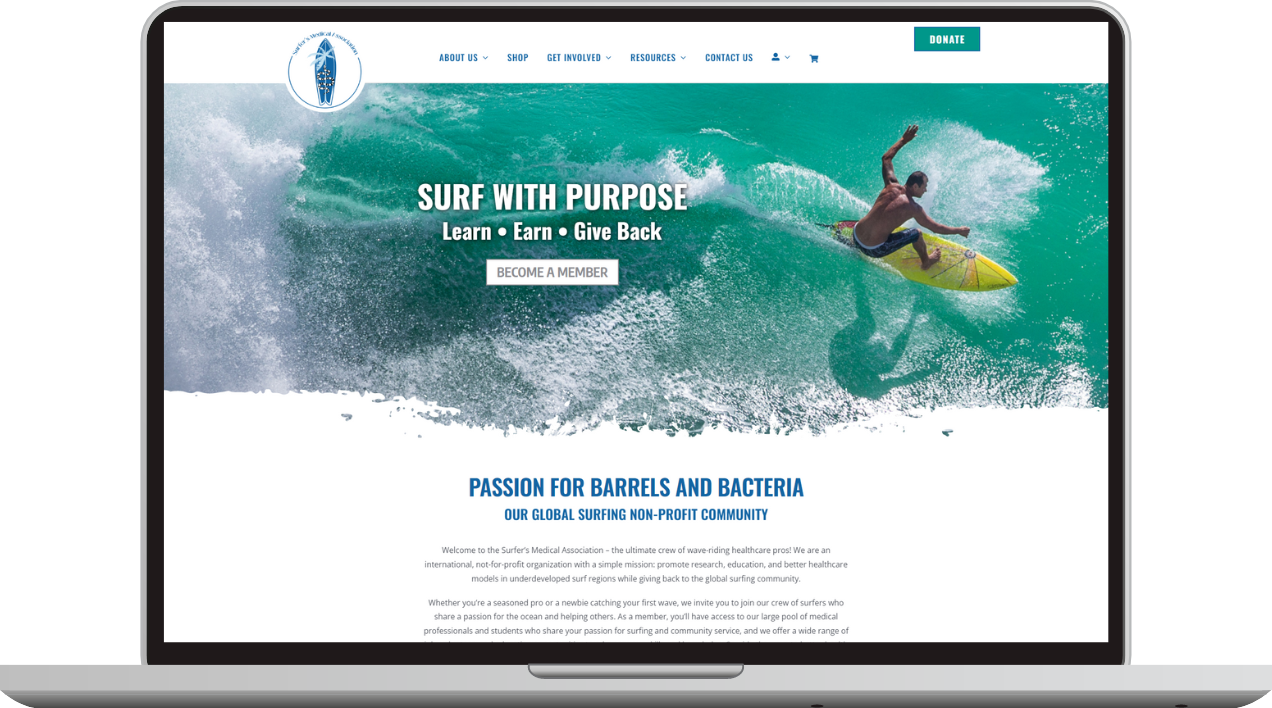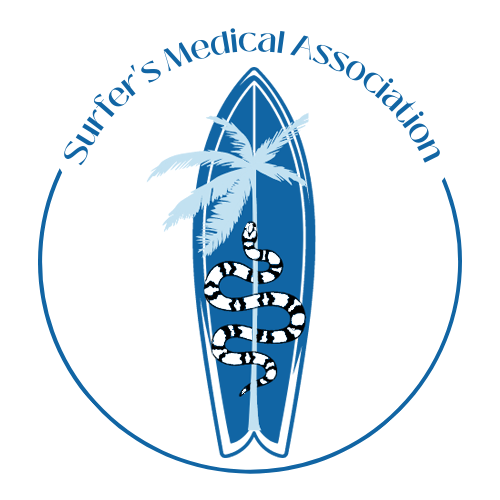 The Surfer's Medical Association is an international non-profit organization made up of healthcare professionals who are also avid surfers. Our mission is to promote research, education, and training on the trauma and disease factors that affect surfers and to help all surfers stay healthy. We are also committed to community service, particularly in underdeveloped regions where surfing has a significant impact, and work to test and implement models of healthcare delivery.
Client:

Surfer's Medical Association
Objective
Our client, a non-profit organization, approached GM Web Services with a request for a complete website redesign. They needed a more organized layout, a more visible call to action for donations, and the implementation of a woo-commerce shopping platform. Additionally, they desired fresh creative and descriptive content that clearly stated the purpose of their organization and they wanted their blog page to be more organized and attractive, . The client also required a more visible call to membership, including a member login feature. Our objective was to redesign the website to address these specific needs and improve user experience, engagement, and conversion rates.
Solution
Our team at GM Web Services began the website redesign by conducting a thorough analysis of the existing site and identifying areas that needed improvement. To address the client's need for a more organized layout, we developed a clear and intuitive site navigation that would make it easier for visitors to find the information they needed. We also optimized the site's overall layout to improve its visual appeal and ensure that it was user-friendly across all devices.
To make the donation call to action more visible, we implemented a prominent donate button on the homepage and throughout the site. We also added a woo-commerce shopping platform to enable the client to sell their merchandise and accept donations more efficiently.
To enhance the individual page's appeal, we redesigned the layouts to make them more visually appealing and organized, with custom graphics and images to complement the content. We also provided creative and descriptive content writing services that clearly stated the non-profit organization's purpose and mission.
To make the call to membership more visible, we designed a membership page that highlighted the benefits of joining and provided a clear and easy-to-use membership registration process. Additionally, we added a member login feature that enabled members to access exclusive content and resources.
Overall, our solutions successfully addressed the client's specific needs and improved the user experience, engagement, and conversion rates of the non-profit organization's website. The new site was well-received by both the client and their visitors, and it has helped the organization to achieve its goals of increasing donations and membership.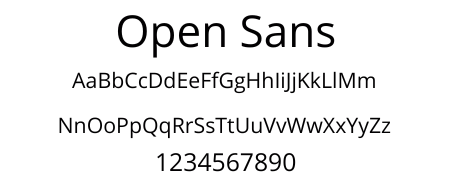 Elevate Your Digital Marketing with GM Web Services
Choose GM Web Services as your partner in unlocking the full potential of your business's digital marketing. With a 25 year proven track record, we have crafted and launched thousands of websites using a transparent, interactive, and client-centric approach. Our commitment to you begins with open lines of communication and culminates in exceeding your expectations.
Backed by a dynamic team of content creators, graphic designers, social media managers, and skilled developers, we are dedicated to delivering digital solutions tailored precisely to your business needs. Our comprehensive range of services covers every aspect of digital transformation. From creating stunning websites and seamless hosting to curating compelling content optimized for search engines.
Allow us to handle your companies digital needs whether website design and development, WordPress management, e-commerce site design, or website hosting. GM Web Services can partner with your business to navigate the intricacies of social media management, Google business optimization, as well as handle your copywriting and blog post needs. Trust our creative process for graphic and logo design to keep your company on brand.
We ensure your online presence shines brightly. Seamlessly integrating automation across platforms, we empower your business to thrive in the digital age.
At GM Web Services, we are primed to transform the web into a powerful tool that drives your business success.