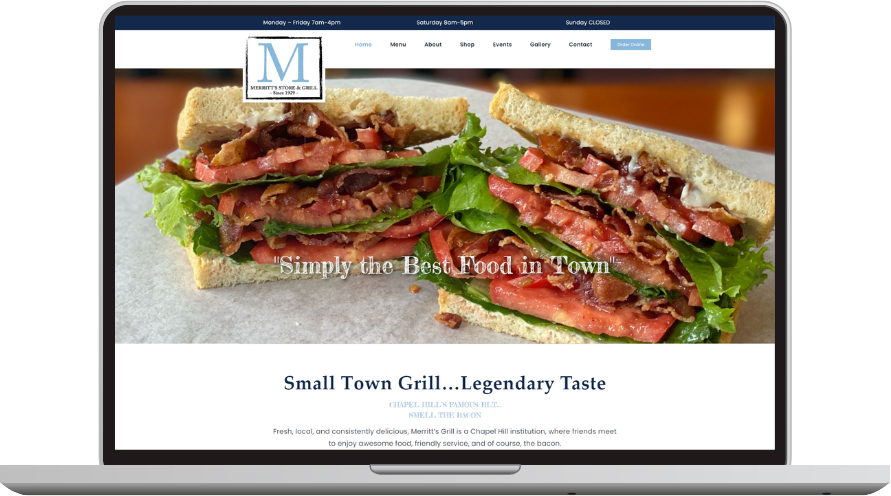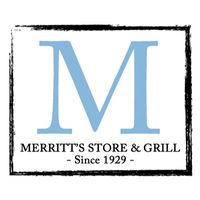 With humble beginnings as a lunch counter ran out of the back of a filling station, Merritt's rose to fame after "The Love Sandwich", a mouthwatering BLT, was added to the menu. A beloved hidden gem to the locals, Merritt's went on to receive recognition and acclaim from food publications around the nation. The bread was baked fresh, the bacon was crispy, and the secret was out. People from all over began to line up, eager to enjoy the famous, flavorful sandwiches served up daily.
Objective
As a very popular restaurant with a sideline of merchandise, Merritt's Store and Grill in Chapel Hill, NC, needed a website presence that included an attractive, mobile-friendly menu page and an eCommerce page for their popular clothing. The owners decided it was time for a fresh look and reached out to us for a website redesign that would showcase their regional flavor and provide navigation improvements over their existing site.
Fonts


Solution
Working closely with the client, we designed the aesthetics of the site with a regional college feel. UNC Chapel Hill colors set the tone for the casual layout of the site. We focused on user-friendly navigation with an easy-to-read menu featuring images of all the food items. Additionally, an "order-online" integration was provided. Our team provided original copy and content, including a gallery page. We included high-quality images that matched the rebrand style and chose a pleasant and inviting layout. We created custom graphics to add interesting visual elements and selected attractive, easy-to-read fonts that complemented the overall theme.